c r e d i t s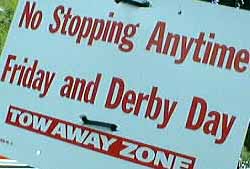 The photographs, made with
the Olympus D-300-L "Kinky Kam",
and this web site were created by
john paul the first week of May, 1997.

This web site might seems dated but
some things about the Derby
don't change much.

Thanks to all of the many brave young
partiers who stood still long enough
to be pictured on the Official
1997 Kentucky Derby Party web site.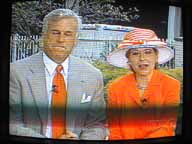 My Old Kentucky Home

1937 recording performed by
Kentucky Governor Happy Chandler

Contents